If you're going to San Francisco...
Spending quality time in the San Francisco streets.
It is difficult for a new comer to grasp precisely what makes San Francisco the city it is today, yet you can't help but feel its unique vibe as soon as you land at SFO, disembark at the Embarcadero, or drive into the city.
This vibe can't be summarized into a single sentence, but rather portrayed by a collection of stories. Everybody in San Francisco has a story to tell and every story is worth being told. Whenever someone asks me what I think of the city, I tell them about a story, an encounter, a new friend.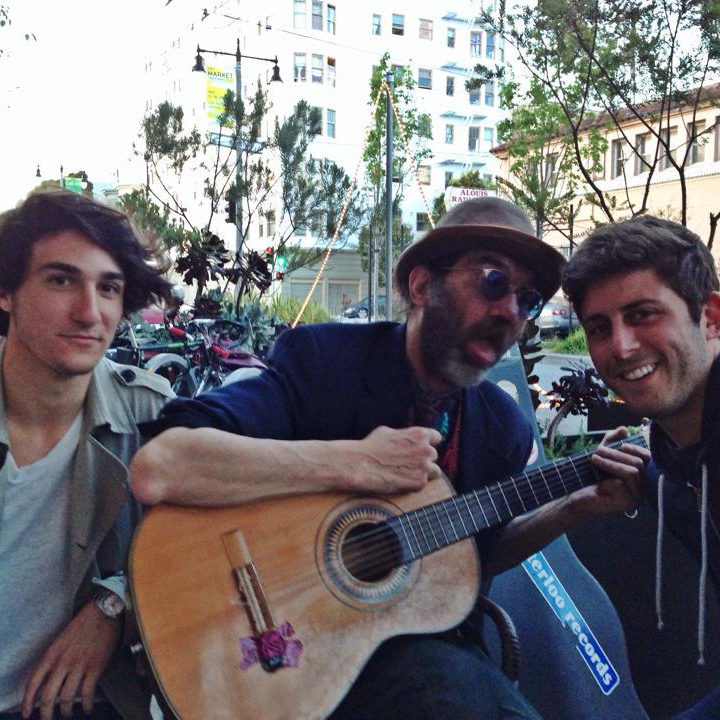 Well this is one of those encounters, Rob.
When you leave all your judgements behind, you can find yourself in amazing situations. Rob was hanging out with his guitar at a bar on Divisadero asking people around to buy him some beers and mumbling jibberish.
That's what we did. We offered him a couple of beers in exchange for a little performance and what resulted was no short of extraordinary.
Though it took him a little while to tune his cords, he quickly started playing very catchy riffs from Blues to Rock, and Reggae that lifted everyone around off their feet. As we sat there listening to him, he encouraged us to sing along - whatever came to our mind. And so we sang, played, and made up new songs all together through the night and all languages…
It's these types of stories that beautifully portray the vibe that emanates from the San Francisco streets. The open-source community vibe, the idea that anybody is welcome to reach out, start, or contribute to something made to be shared with everyone. Whether it is a web framework posted on Github, a group of drummers in the Golden Gate Park, or Graffiti artists in the Mission, there's a community for everyone and anyone waiting to be started, contributed to, shared.
Cheers to Rob!